Our Story
WULF the label is a brand inspired by wolves for their strength and desire for freedom.
Through their collection of street-rooted essential garments, accessories and luxuries, the WULF brand is an empowerment of the wolf mentality: following your own path and staying dedicated.
Study shows that we inherit and transmit behaviors, emotions and beliefs not through rational choice, but through contagion. In other words, we as human beings have a follow mechanism. We often follow people around us when we are unsure of our own beliefs or actions.
WULF the label is an empowerment to those who are strong enough to create their own belief system. 
A mixture of ready-to-wear garments with eye for detail, made from premium quality materials.
It all started with humble beginnings in 2015 by one guy who just couldn't find fashionable, timeless mens styles being offered in his home country Suriname. Even though many international brands and their styles were known by the market, local companies just didn't seem to fill this demand. 
At the same time that he became more aware of this unfulfilled demand in his local market, he found his passion in creating graphics and minimalistic designs during his free time. Eventually all of these designs were just sitting on a laptop with no clear purpose or use case whatsoever.
Then finally he started to connect the dots between the unfulfilled demand in menswear and his passion for designing.
At 15 years old, with little to no experience in selling stuff, he started this small venture of selling t-shirts with his design to friends and family at first. After the first couple of months, friends of friends and people he didn't even know started asking for clothing with all the different designs. Although starting out small, he always strived to offer a certain level of quality and managed to execute his ideas with self-research and pure dedication.
The next step...
After these first humbling experiences of creating and selling products, he wanted to develop a brand for the products he was offering at that time. This offered him unique buying reasons that were more than just a product or piece of clothing. 
Enter WULF the label - a brand inspired and based on a quote; 
the tiger and the lion may be stronger but the wolf does not perform in the circus.
The very first drop was just 1 design of a t-shirt made in limited quantities of only 150 pcs which did not restock when sold out. The approach of no restocks is still seen today in the label's most sought after drops featuring collaborations with artists and creatives.
WULF the label now also carries a line of basics under the name Base™ Collection consisting of a variety of timeless, essential garments made to be worn on a daily basis. The Base™ Collection was created to essentially make easier, quicker outfit choices in the morning, without sacrificing style, comfort and functionality. This gives us more time in the day to do what we love and what achieves our goals.
You are only limited to what you allow yourself to believe. Dare create your own belief system, even if it isn't aligned with others.
WULF the label – This is our journey to become one of Suriname's most prestigious clothing brands.
#THEWULFPACK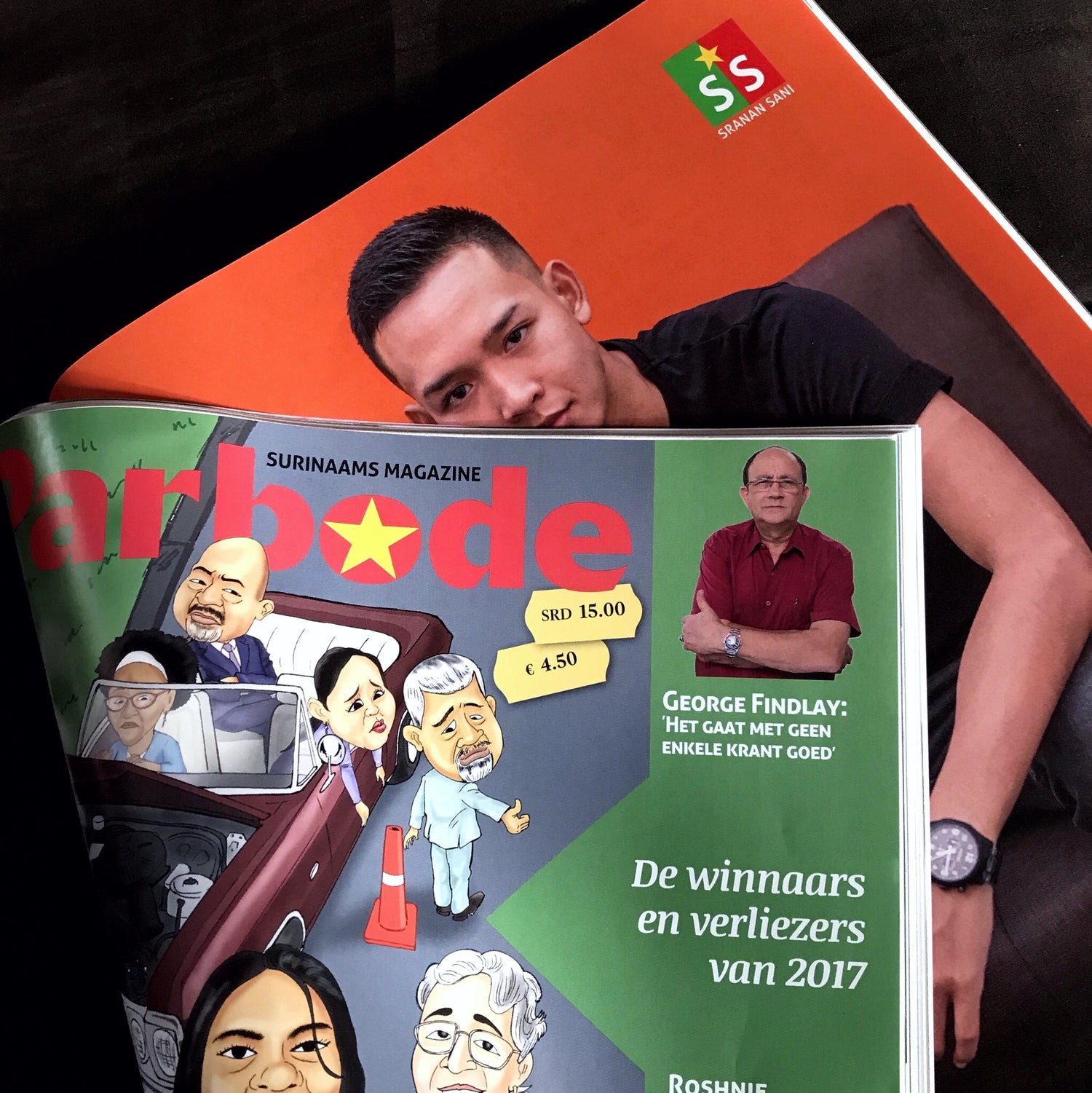 Our founder featured in Parbode business magazine